We are here when you need us and we have what you need.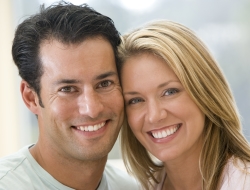 At Metairie Dental Centre we make every effort to keep your dental appointments convenient, effective, and affordable. We will do everything we can to schedule your dental appointment around your busy schedule. We also don't want you to put off having a dental treatment because you think you can't afford it. We have several flexible financing options to help you keep dental care within your budget.
To keep your dental visits convenient, we offer several scheduling options:
Family-Block Appointments & In-House Dental Treatments
Family-Block Appointments
Dental appointments can be challenging for large families. You have to plan around each family member's schedule, and you may have to find childcare. To help you schedule family-friendly dental appointments, Metairie Dental Centre offers family-block appointments. With several dentists and hygienists working at the same time Family-block appointments are scheduled side-by-side or back-to-back so that your entire family can be seen on the same day and at the same time! That means several members of your family can be seen in the time it takes to treat one person! We just gave you some of your day back!
Your family and your time are important to us. Let us work around your schedule.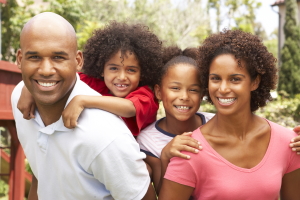 Several Treatments, One Dental Visit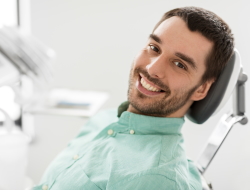 In the past, it was common for patients to have to schedule several dental appointments to ensure they received proper dental treatment. We make sure that dental treatments like fillings, crowns, exams, and cleanings can all be completed in one visit! We do our best to finish all dental treatments in as few visits as possible. While we can complete several dental treatments in one visit, your comfort and safety are our priority. We will only complete dental treatments that can realistically and comfortably be completed in one visit.
The dentists at Metairie Dental Centre reserve times everyday for dental emergencies. When you are in dental pain, you cannot wait for the next available appointment—you have to be seen right away. Call us immediately, and we will do everything we can to relieve your dental pain and fix your dental issue the same day you call in!
We understand that you are on a budget, and that at times, you have to sacrifice one purchase for another. We don't want you to sacrifice your dental health any longer.
We are very insurance friendly and will help you make the most of your dental insurance benefits. We also offer several flexible financing options to ensure that you are able to afford dental treatments.
Flexible Spending Accounts (FSA)
Health Saving Accounts (HSA)
Insurance Benefits
No-Interest Payment Plans
Long-Term Payment Options
Care Credit
Wells Fargo
We work hard to work with your insurance company and make the most of your dental benefits. In order to help you, we are preferred provides for the following dental insurance companies:
Aetna
United HealthCare
Assurant
Ameritas
Connection Dental
Cigna Radius
Humana
Guardian
Principal
Maverest
United Concordia
(Alliance Network only)
Family Dentistry in Metairie - Dr. Thomas Murphy, Dr. Bonnie Murphy